To solve this problem.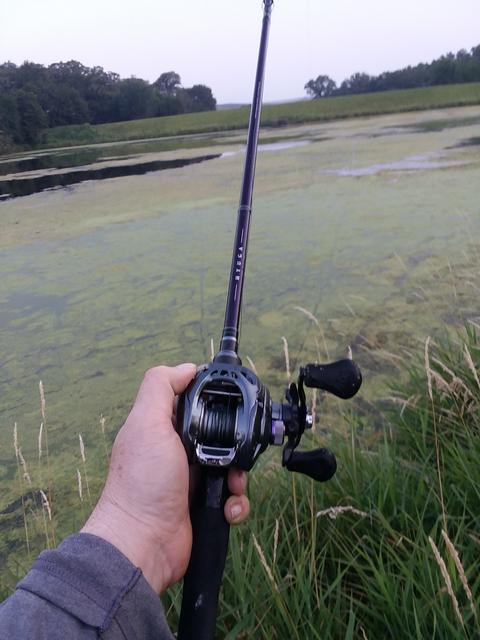 The Tatula SV will dump it's spool of line with a Terminator 11/16 oz frog. The line is #50 Trilene braid and filled to the bevel of the spool no gap. It is a nice problem to have because I do most of my frogging from the bank but I also want to use the reel for 1 to 2.5 oz swimbaits.
Do the heavier but larger profile swimbaits cast further than a small aerodynamic 11/16 oz frogs or is it about the same?
Should I switch to a smaller diameter braid like Samurai Braid to allow me to increase line capacity while still having a #50 or #65 rating or do I have to switch reels to something with a higher line capacity?