Who's up for some baby backs ? ... Baby backs with the silver skin removed. Slathered with yellow mustard (it's a good glue for the dry rub and adds a subtle vinegar tang) ... the rub is salt, pepper, garlic, chili powder, smoked paprika and ginger. Into the Weber kettle that's set up for a long low-n-slow cook. I don't do sugar of any kind so I'll have mine dry, the wife's will get a honey based sauce for the sweet. It's gonna be a while, I'll just have to have a few cold ones and stare at the heat waves shimmering off the grill all afternoon

I'll post pics of the finished product later ...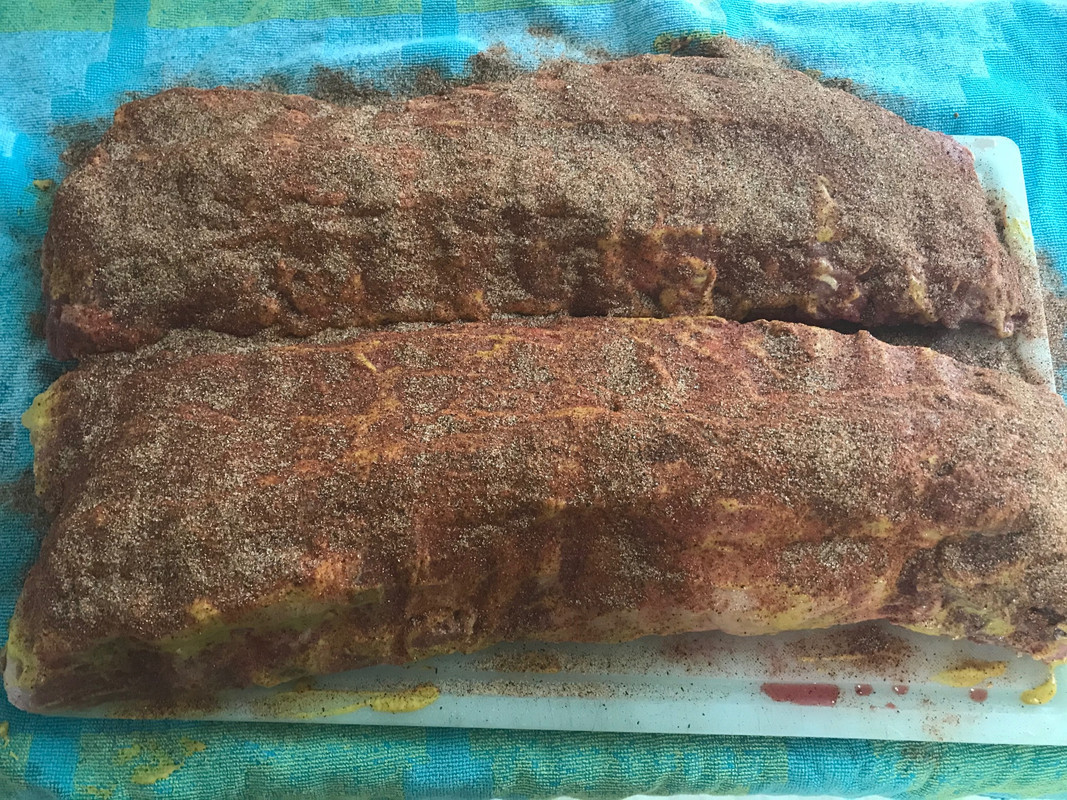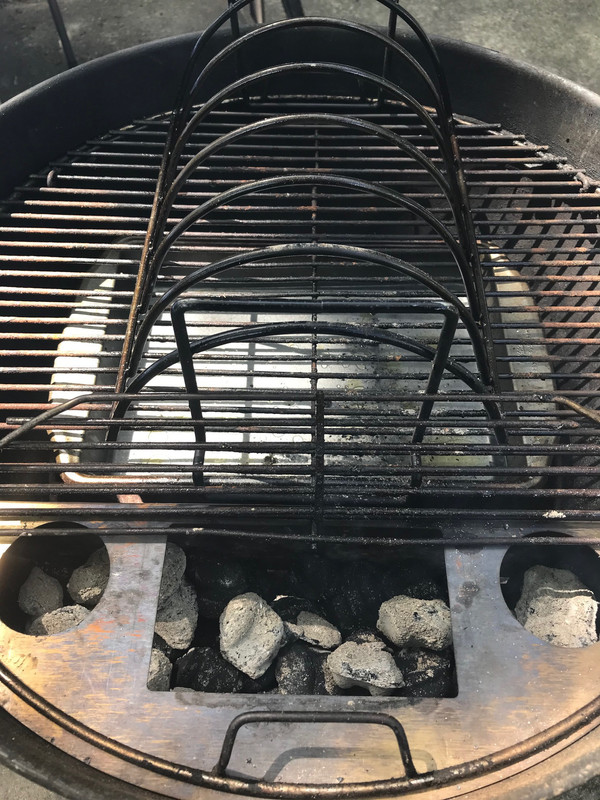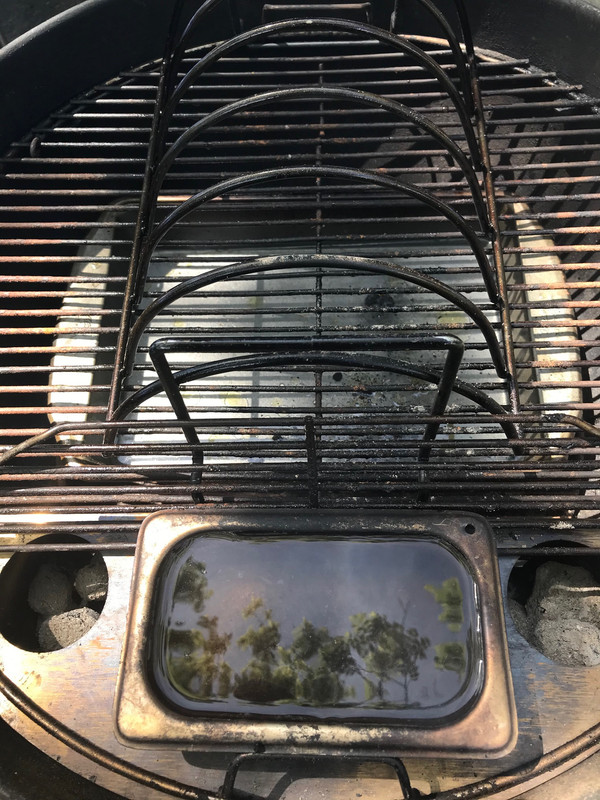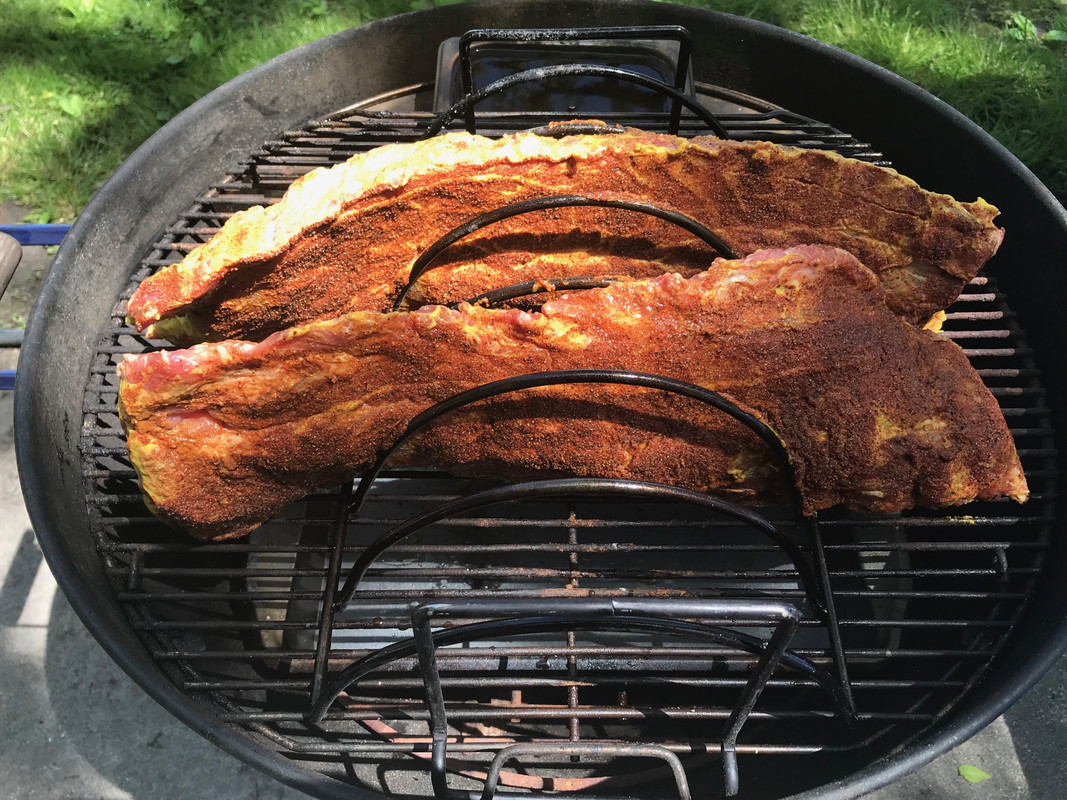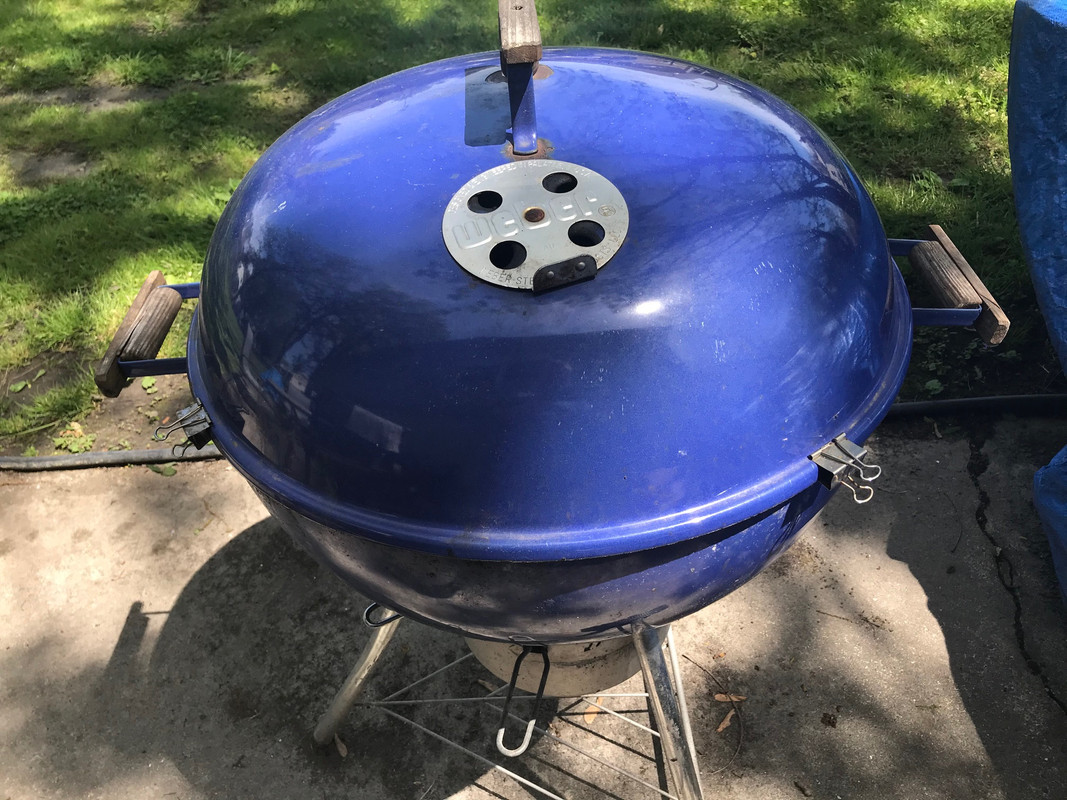 Dry rub, followed by the wet ...