I know this is a fishing forum but since most of us are sportsmen I figure this might interest some of you. I hope I'm not breaking any rules.
I will start with some info on the gun. It's a Early 2000's Ruger 10/22, with an 18" barrel.
I received my 10/22 as a birthday present about a year before I took my firearms safety course. At ten years old I remember the gun being heavy but a lot of fun. It wore a satin stainless finish back then and a medium dark birch stock. It has approximately 6000 rounds through it and runs like a champ. It has been generally abused since I got it and about a month ago I decided to fix it up.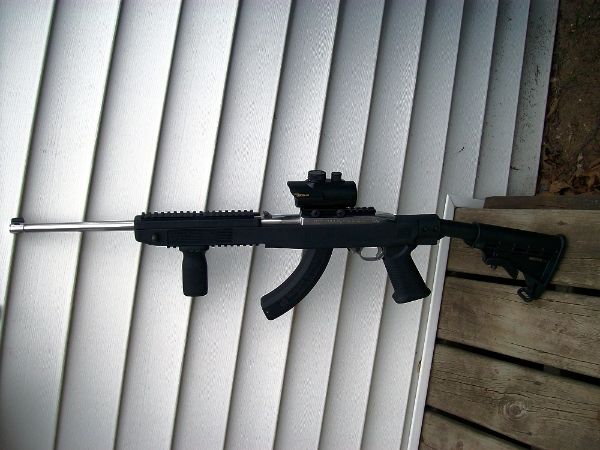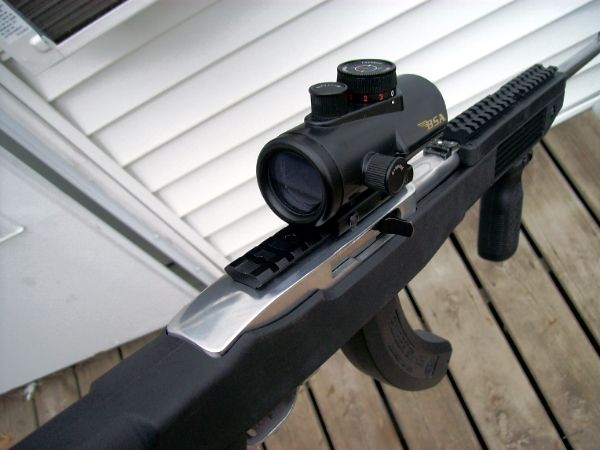 Mods include a Tapco 6 Position stock, weaver tactical scope mount, a BSA 3 color dot site, and a Magpul vertical foregrip. I polished it by hand to a high gloss finish.
Internally it is almost completely hand polished and has a slight trigger job that brings the trigger down to a very usable 5 pounds. It also has a polymer recoil buffer and is fed by a Ruger BX25 magazine. I only have one currently, my old standby butler creek mag wore out no to long ago.
I shot it today with my friend and we blew through about 350 rounds in a couple hours. It is unbelievable fun and pretty cheap if you can actually find ammo these days. If you could find a stainless version today (they are out of production except for distributed exclusives) you could build one for about $160 on top of what the rifle costs.